Last fall a few of my blogging buddies Nicole (Rowdy in Room 300), Nicole (Teaching with Style), and Ashley (Teacher's Treasure Chest) got together and gave away some items for free for people who signed up. Not a giveaway where only a few people got it; every single person received the items!!!!! Well, they decided to do it again and recruited theri best blogger friends to join them.!
That means that everyone who signs up will get all these items!!!!!
To receive the Swimming into Summer items, all you need to do is follow ALL of our blogs and come back and fill out our form. That's it! You can enter now through Sunday, June 9th. We'll start sending them out on Monday, June 10th. You can go to each blog, by clicking on each button below.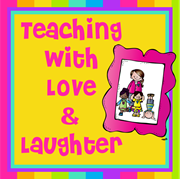 Remember, all you need to do to get all of these is just follow each blog and enter using this form. Even if you're already out of school, you can use these next year! :)